We hope that you have checked our website: starvalleyranchresort.com so that you will see all that we have to offer at our Resort.
Lots have water, sewer, electrical and buried communication lines. Lots are finished with gravel. You purchase the lot and landscape it as you wish (following our covenants.) Many lot owners build a shed (10′ x 12′) maximum and add concrete to their lot. Our setbacks are five feet at front of lots / four feet on the sides and rear lot.
Terms: 10% Down / 10 year Contract / 6% Interest – We hold the contract.
            10% Discount for Cash
Stay in touch with us  to see what we are developing  in 2020
Monday through Friday   9:30am – 4:30pm
Saturday  9:00 am – 1:00pm     
   307-883-2457
 LISTINGS
Plat 1 Lot 278
2007 Furnished Chariot Eagle Park Model
on Mature Lot.  Includes Concrete, Shed,
Misc. Items and Retractable Awning for park model.
$79,950.00
Plat 4 Stage 1 Lot 754
45′ x 75′ Lot
This lot has concrete on half of the lot-
The lot looks toward Haystack Peaks
A lot waiting for you to move onto and enjoy.
$39,950.00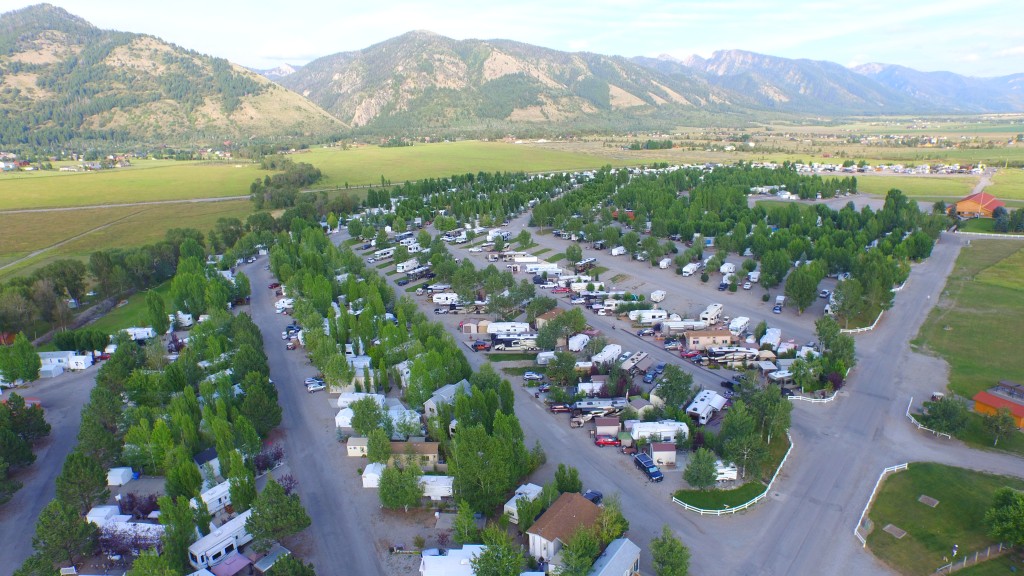 Star Valley Ranch Real Estate / 3522 Muddy String Road / Thayne WY
307-883-2670 Monday through Friday (Hours) 9:30am – 4:00pm
Timothy W. Stewart, Broker
Jan Bode, Sales