Welcome! Please read all about us and find out our history.  You will love all the amenities our resort has to offer from golfing to throwing horseshoes!  We offer "easy stay,"  from roughing it outdoors in the tenting area to staying in our family cabin.

Golf,  BBQ,  play tennis,  throw horseshoes, pickleball,or swim…  After all it's your vacation.
Click for weather and camera links to keep you updated on the Star Valley area.
The RV park webcam has been upgraded and is now online.
Click here for our Annual Water Quality Reports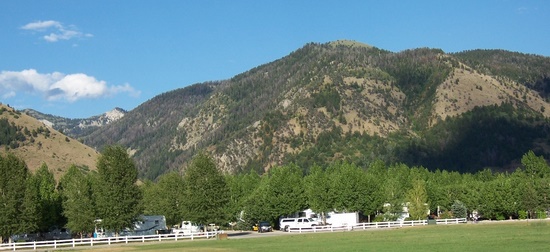 STAR VALLEY RANCH RESORT
3522 Muddy String Road
Thayne,Wyoming 83127
307-883-2670